DuPont invented solid surfaces over 35 years ago, resulting in a reputation of excellence that has
attained a customer satisfaction rate of 96%.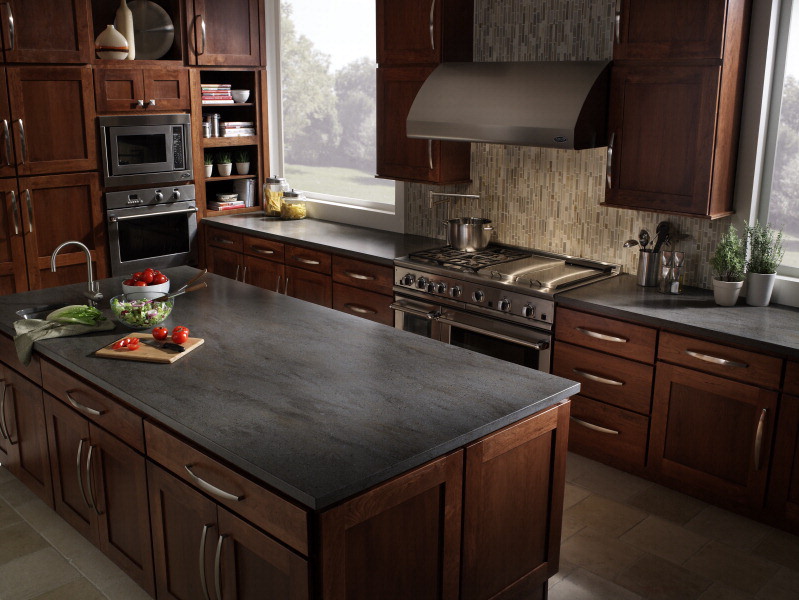 Concerned about the Environment?
So are the developers of Corian®! DuPont is focused on real world solutions that help people live better, safer and healthier lives by producting a product that offers beauty and exceptional durability with reduced waste during production. Corian® is non porous and with the proper cleaning, does not support the growth of mold, mildew or bacteria. It is GREENGUARD Indoor Air Quality Certified®. Corian® surfaces are easily "renewable" allowing them to maintain their original appearance for many years of enjoyment.
Integral sinks provide a "seamless" appearance.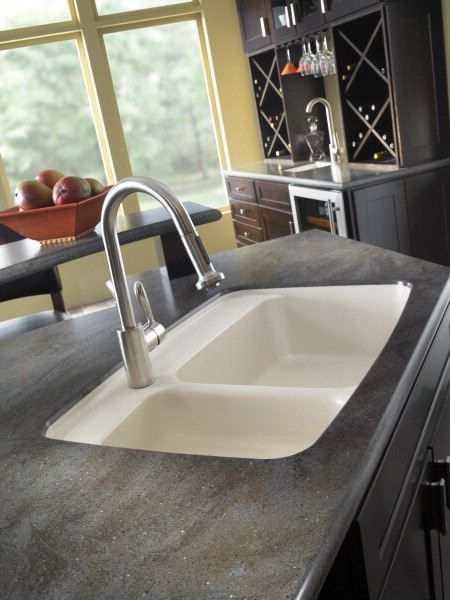 Integral vanity sink in Corian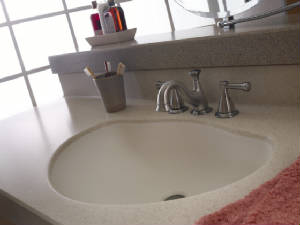 The versatility of this product allows it to be
used in a variety of ways, including shower walls!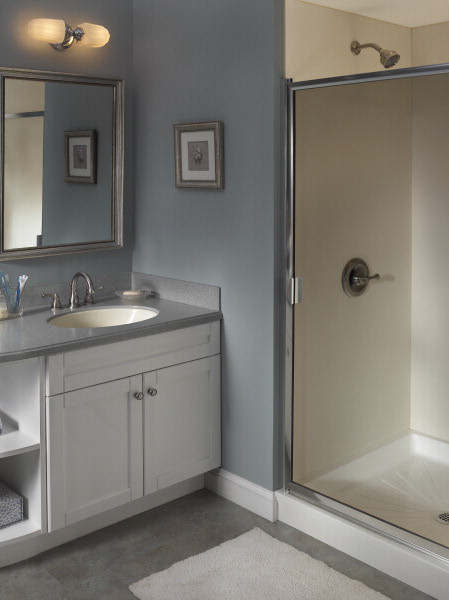 Both Beautiful and Unique!
Kitchen in Corian Sandalwood with an Elderberry Island
The versatility of Corian!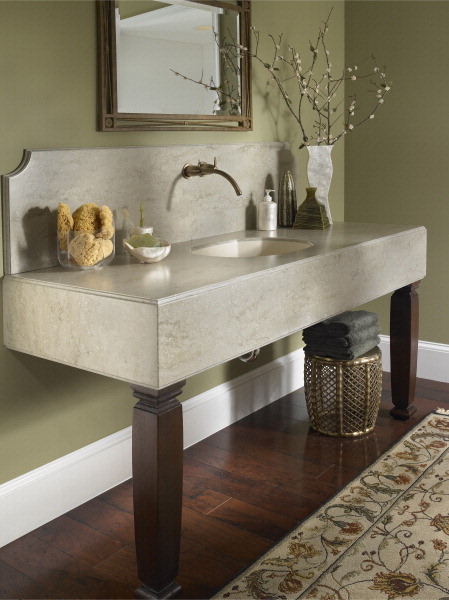 CORIAN FISH CLEANING TABLES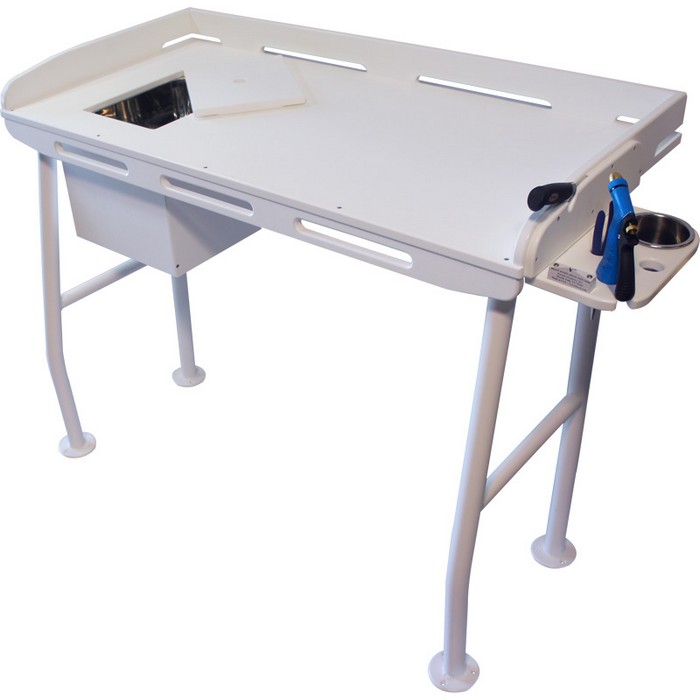 We Use Stainless Steel Bases
If you can create it, we can make it!